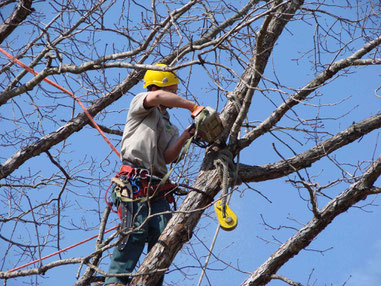 The following is a list of vendors that we have negotiated discounts with on behalf of current RLA members. The RLA makes no representations or warranties as to the quality of services of the vendors. This is simply a discount program and all decisions of use rest solely with the individual RLA members. Individual members should call the vendors directly to initiate services. If you do experience any quality issues, please let us know and we will use that information in evaluating whether or not to keep vendors in the program. Our goal is to use Ridgefield-based vendors when possible in an effort to support our local community. We will also strive to periodically have RLA Deals with local shops and restaurants. We hope that you will find this program an additional benefit of your membership, and as always, any suggestions you may have can be emailed to rladmin@rainbowlake.org.
---
STANDARD OIL (888-742-5276, www.standardoil.com) – This Bridgeport-based company is offering our group special pricing on oil and a discount on service plans. Discounts are decided on a case by case basis (depending on your oil consumption), but if you purchase an oil delivery plan, you will receive from 10 to 20 cents off per gallon as well as 20% (or more) off the maintenance package. Call Standard and ask to speak with Debbie (x 3597) or Daryl (x 3596). Tell them you're a current member of the "the Rainbow Group" and they'll be happy to provide you with the information.
NESS INDUSTRIES (203-739-5004, www.ness-industries.com) – All new customers will receive one month free and a $24/month rate for weekly pickup of a 65-gallon container or a $26/month rate for weekly pickup of a 96-gallon container. The refuse containers are provided by Ness at no additional charge. They will also provide you with a smaller container for recycling. There are no additional fees, taxes, or fuel surcharges. They have also agreed to provide complimentary refuse and recycling pickup at both of the RLA beaches. Call 203-739-5004 and mention "Rainbow Lake" to get details!
ROADRUNNER MOBILE TIRE SERVICE (roadrunnermobiletireservice.com, (833)-259-8473)   Fellow RLA member Alex Sabido will work around your schedule and install tires at your home, work, or even while you shop! RLA members will receive 15% off any purchase of tires or service we offer. Please call or visit RoadRunner's website and mention promo code "RLA."
RIDGEFIELD HANDYMAN HOME SERVICES LLC. (203-209-0439, www.ridgefieldhhs.com) Rainbow Lake member Patrick Misciagna is offering RLA members a 10% discount on everything including trim work (windows, doors, baseboard), wall board repair, patching, painting, clean outs & dump runs (attic, garage, basement), window replacement, door repairs/replacement, door knob replacement, faucet repairs, change ceiling light fixtures, light electrical, tile work (back splash in kitchens/bathrooms), closet organizer installation, clean out dryer vents--you name it!
DRAIN SURGEON PLUMBING & HEATING (203-438-8986, www.drainsurgeonplumbing.com) – Receive $10.00 off services totaling $125.00 to $249.00, $25.00 off services totaling $250.00 to $999.00, and receive 5% off services totaling $1,000.00 and higher. From a drippy faucet to a new plumbing or heating system, no problem is too small or too big. Specializing in drain cleaning, water sample testing, water heater replacement, water filtration installation, water softener installation, pipe thawing, pipe freezing, radiant heat, boiler replacement, fixture replacement, video pipe inspection, well pumps and bathroom/kitchen remodeling. Ask for Diane or Bob and mention you're an RLA member to receive the discounts.
P&Q ELECTRIC (contact Mike Query at 203-501-3865) – A Fairfield County-based electrical contractor with over 45 years of combined experience. You won't find them on the internet as they only take business from referrals! Fully licensed and insured. Anything from replacing bulbs to installing new lights -- from panel and meter installation to installing generator backup systems. RLA members will receive either a reduced flat rate of $65 per billable hour (two-hour minimum) or will receive 10% off contract project work. All estimates and consultations are completely free.
THE JUNK RECYCLER (855-586-5463, www.thejunkrecycler) – A Stamford based company committed to reducing, reusing, and recycling through a comprehensive junk removal service. RLA members will receive $40 off a half-full truck load or less, and $80 off a half- to full-truck load. They have a very strong emphasis on keeping as much waste from landfill and incineration as possible. Just call and mention you are an RLA member.
10 MINUTE DOG (203-470-8087, www.10minutedog.com) – Bruce Caplin, fellow RLA member and owner of 10 Minute Dog, is offering a 20% discount off all professional in home dog training packages for puppies, dogs or behavior modification. Learn how to use voice control and body language to become the fair and responsible pack leader your dog deserves. Bruce will provide a free consultation to help you determine what package would be best for your beloved fury friend.
---
If you have a local business or know of a business that would be interested in offering discounts to RLA members, please email the RLA board at rladmin@rainbowlake.org.
---

Do you need garbage taken out, trees trimmed, firewood, etc.  Join Today!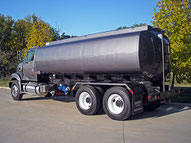 The RLA has the best deal in the area for oil.  Join Today!
---